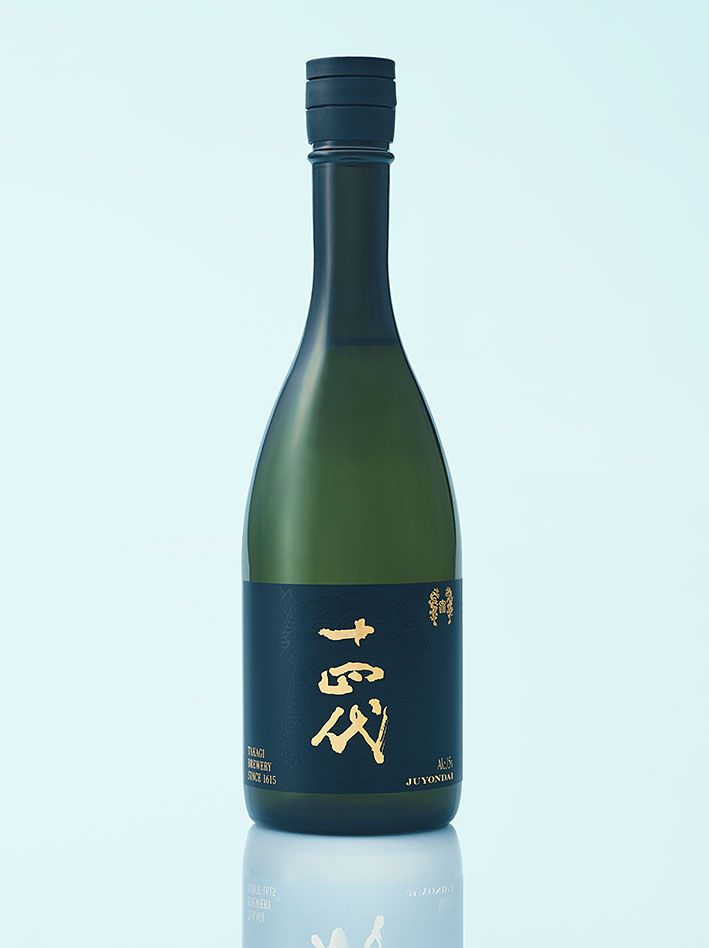 Juyondai Black Label
Takagi Brewery|Yamagata
Juyondai Black Label has a unique, natural beauty and captivating finesse.
Black Label was Takagi Brewery's first official international release. In 2017, Takagi Brewery finally presented Juyondai to the world with a varietal which is particularily precious and personal to the family brewery.
Black Label is brewed with Sake Mirai, a sake rice developed by the 14th generation of Takagi Brewery, Tatsugoro Takagi, specifically to suit the climate and brewing conditions of Yamagata. Cultivated for the brewery by local farmers, Sake Mirai imparts a vibrant yet gentle expression and a sense of Yamagata's terroir in the Black Label 2022 vintage.
Delicately perfumed with fresh notes of D'Anjou pear, Fuji apple and honeydew melon interlaced with aromas of apple blossom, and a hint of anise. Soft and supple on the palate, the flavour is an exquisite arrangement of apple and white fruits accented with refreshing notes of yuzu peel. The refreshing yet refined acidity perfectly counterbalances the gentle sweetness and umami imparted from the Sake Mirai rice. Light-medium bodied and superbly balanced, the flavour gains depth as it moves smoothly across the palate before departing with a clean, precise finish. A citrus-like zestiness lingers delightfully in aftertaste.
"A commanding sake that seamlessly joins elegance and richness of texture." -Jennifer Docherty MW
JUYONDAI BLACK LABEL
Yamagata grown Sake Mirai - Takagi Brewery's Original Sake Rice
Alcohol 15%|720ml

Serve at 10°C in a Sauvignon Blanc or white wine glass

Bottle matured at minus eight degrees. Once pasteurised to retain a fresh expression and maintain stability.