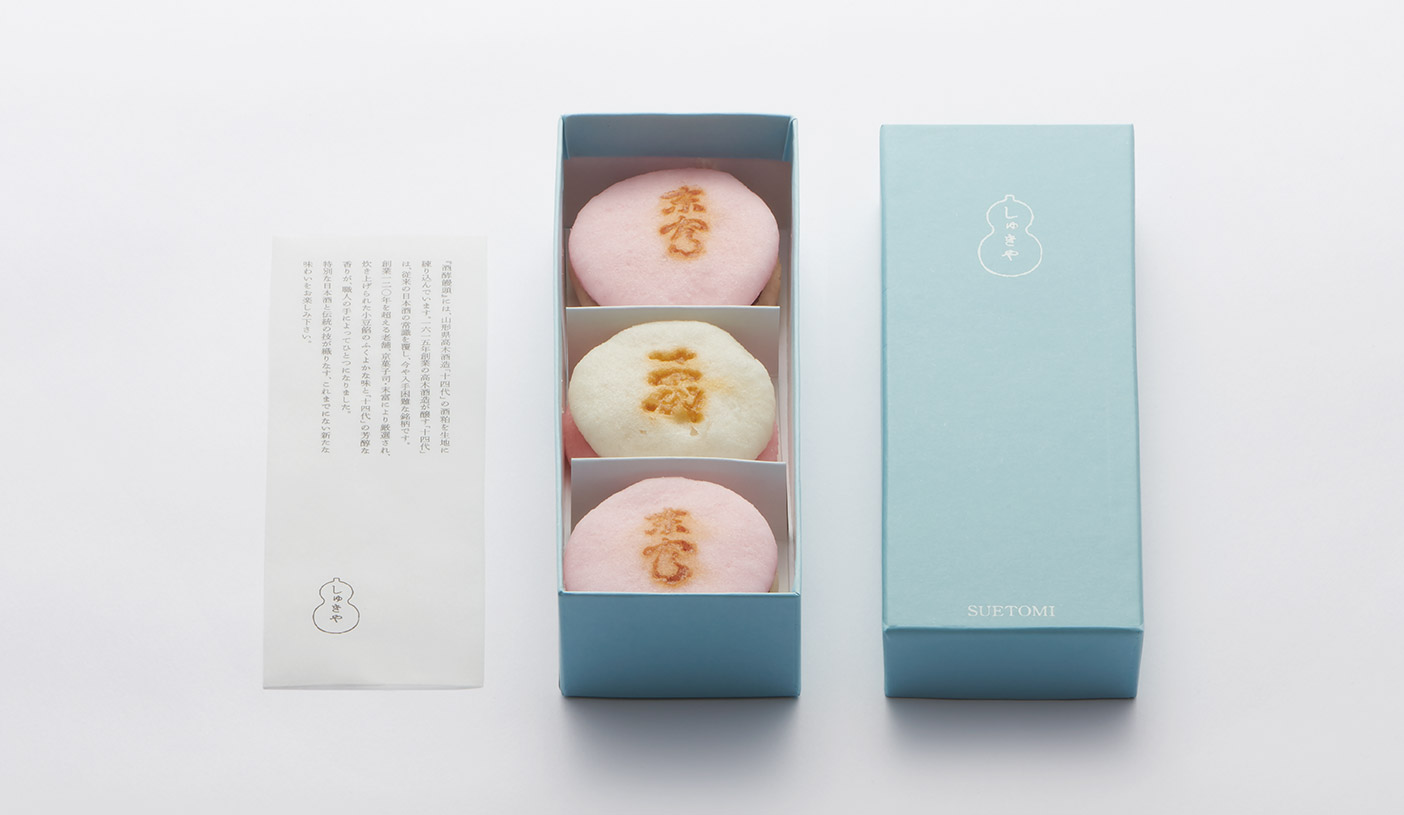 One issue the sake industry faces is making effective use of sake lees, a byproduct of brewing, and commoditising them into a new product. Japan Craft Sake Company has partnered with famous patisseries and longstanding Japanese confectioneries to develop new sweets featuring sake.
---
JCSC x à tes souhaits!
à tes souhaits! is a popular confectionery in Kichijoji, Tokyo that is widely considered the best in the capital. With them, we have developed products like the Biscuit au Sake, a cookie utilising sake lees from Takagi Brewery, the makers of Juyondai sake.
---
JCSC x Kyoto Suetomi
We partnered with Suetomi, a longstanding Kyoto sweets shop, to develop a limited edition version of their Kyo-fusen (a traditional Japanese rice wafer) featuring Juyondai sake lees, as well as sake rice crackers. The lineup also included red bean dumplings infused with the elegant aroma and flavour of Juyondai sake.
---
We plan to continue developing ranges of collaborative products beyond sweets that showcase sake in more delicious contexts.